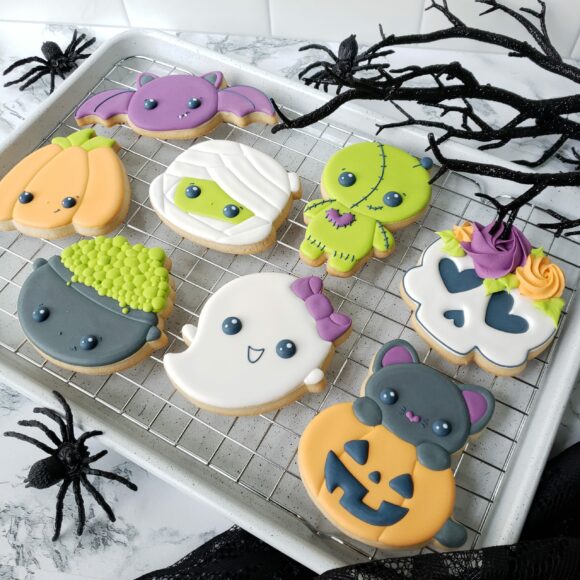 October 26th / 5-7pm
This is a kid-friendly event! Bring the little ones and decorate cookies for Halloween!
We will teach the fundamentals of and the science behind royal icing and the basics of decorative cookies, as well as some ways to creatively use everyday decorations like sprinkles, sanding sugar, and crunchy pearls. You will also get to enjoy drinks and take home your own cookies as well as a recipe packet with tried-and-true recipes so you can continue to create at home and show off your cookie and icing skills!
Tickets are $55, and includes 2 drinks per person and homemade cookies to take home! Additional menu items can be purchased onsite. 25 spots available. RESERVE NOW!