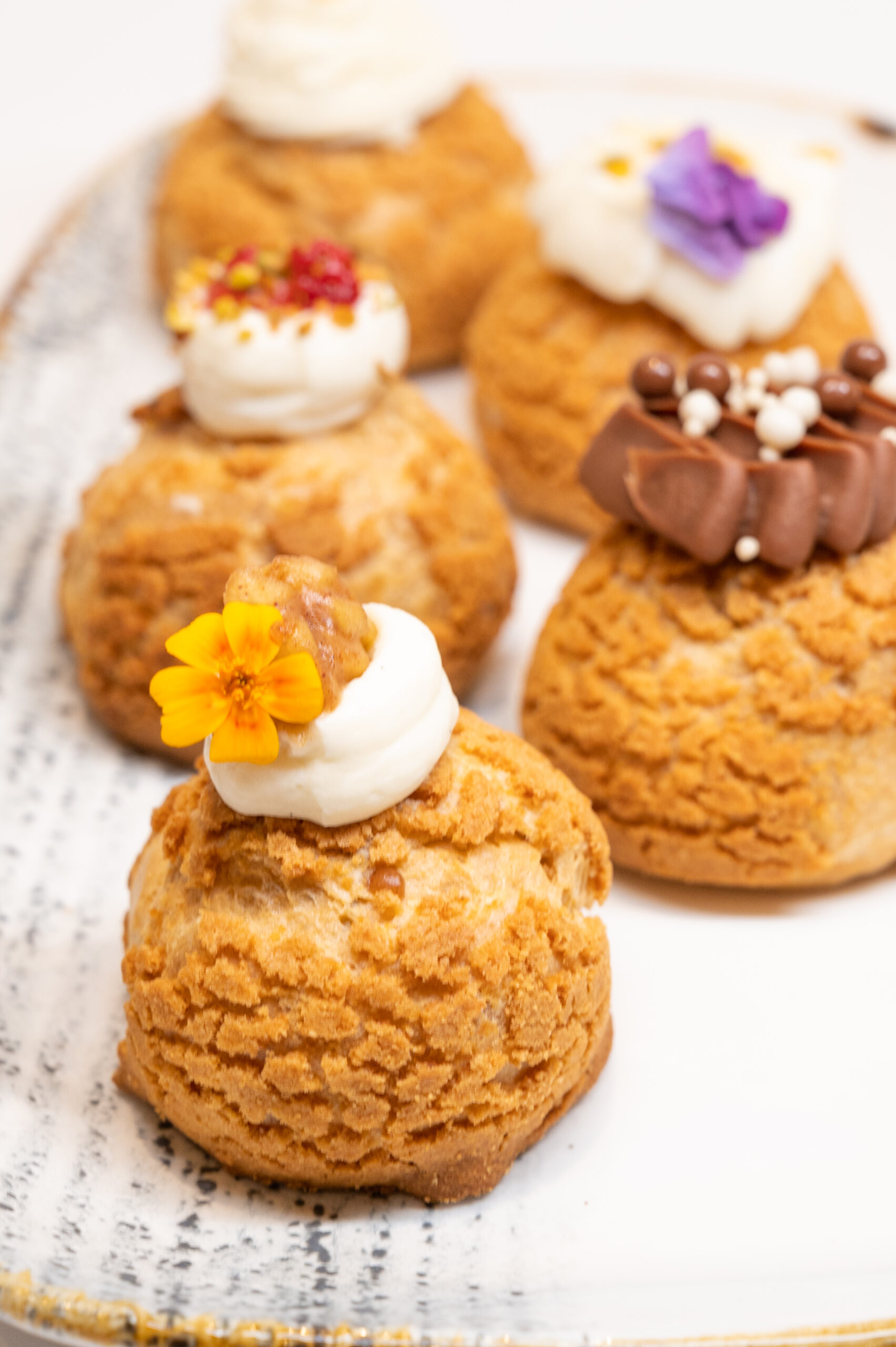 October 5th / 6-8pm
Join us for a learning experience to further develop your pastry skills. Learn how to make cream puffs, taught by our talented bakery team! All supplies and ingredients will be provided.
We will teach the fundamentals of and the science behind: pate au choux dough, pastry cream, ganache and the emulsion process, and flavoring of your custards.
We will make passion fruit, coffee, and the traditional chocolate dipped vanilla cream filling.
You will also get to enjoy drinks and take home your own cream puffs as well as a recipe packet with tried-and-true recipes so you can continue to create at home and show off your pate au choux skills!
Tickets are $65 and includes one drink per person. Additional drinks can be ordered onsite.
Limited space – only 20 spots! RESERVE NOW.